Selecting the right retirement plan provider can have an immediate impact
Employers offering a retirement plan to their employees face a myriad of choices for recordkeeper services – there are more than 50+ recordkeeper alternatives. On an ongoing basis, employers need to determine if their current provider is proactively addressing their needs to drive better outcomes for both employees and the organization's bottom line.
Are your current recordkeeper services: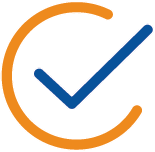 Meeting the current plan structure
---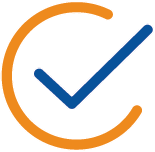 Addressing future needs
---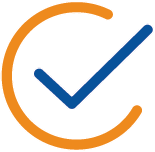 Maximizing current and futture fee reduction opportunities > negatively impacting plan participant returns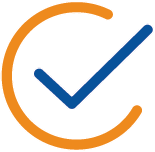 Minimizing existing and evolving compliance risks + associated penalities and legal exposure
---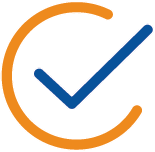 Delivering proactive plan administration requirements
---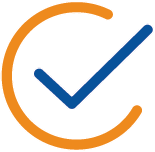 Fulfilling employer service needs
Conducting regular searches for your retirement plan recordkeeper/service provider is a crucial step in ensuring the success of your plan and supporting fiduciary due diligence.


Proprietary process will customize the right fit for you
Finding the right recordkeeper can be a complex and time-consuming process. You will want to work with a knowledgeable consultant that can help you navigate the process and make an informed decision that will best meet the needs of your plan, your organization and your employees.
USI Consulting Group's (USICG) specialized team will help you select, negotiate and monitor the service providers that support your defined contribution retirement plan. Utilizing a proprietary database, our comprehensive process screens service providers, saves you time and delivers real results-oriented value. Our proprietary database of industry-leading service providers is rigorously audited and continually updated.
The service provider search and audit process provides an evaluation of:
Your goals
Quality & diversification1 of investment options2
All fees & expenses paid by you & your employees
Strengths & weaknesses of each service provider
Annual re-evaluation of your service provider
In addition, we regularly provide clients with fee benchmarking reports to understand the competitiveness and reasonableness of plan fees.
USICG will match you to the perfect customized recordkeeper fit for your plan
In review of retirement plans and conducting recordkeeper analysis, USICG will:
| | | | |
| --- | --- | --- | --- |
| | | | |
| Find significant fee savings (unknown to the employer) in 75% of plans reviewed | Improve the investment line-ups risk adjusted returns for plan participants2 | Uncover plan compliance issues (unknown to the employer) in 1/3 of plans > minimize risks | Enhance service levels by assigning a proactive team to act as an extension of your staff |

What happens if/when a new provider is selected? Our team of retirement specialists will help manage the transition with ongoing support to ensure a smooth process.


Case study: Proactive recordkeeper improves plan participation and contributions

A client recently engaged USICG to conduct a request for proposal (RFP) to change its 401(k) plan recordkeeper. The primary goal was to improve employee education support and enhance technology for employees' retirement and financial wellness needs.

Through USICG's customized RFP process and resources, we identified the right recordkeeper for the client's plan and employees. The recordkeeper provided strong financial wellness tools and one-on-one meetings for employees to engage with certified financial planners. Coupling these resources with USICG's experienced team, the client implemented several plan design changes that enhanced the well-being of its plan's participants. Plan participation increased to 98.5% from 61%, and the average deferral rate increased to 8.45% from 4.8%.3
How USI Consulting Group can help
USI Consulting Group's expertise includes understanding and evaluating the various recordkeeper options available to employers to analytically determine the best customized fit while reducing fees, maximizing plan investment line-ups, ensuring the plan is compliant and providing exceptional service. To learn how we can help you, please reach out to us at information@usicg.com.
1 Diversification does not ensure a profit or guarantee against a loss.
2 Investment advice provided to the Plan by USI Advisors, Inc. Under certain arrangements, securities offered to the Plan through USI Securities, Inc. Member FINRA/SIPC. Both USI Advisors, Inc. and USI Securities, Inc. are affiliates of USI Consulting Group.
3 Actual results will vary. The use of any stated benefits in this case study is intended for illustrative purposes only and may not be used to predict or project future results.
5023.S0516.0036
Not receiving our Newsletter?
Stay up to date with retirement insights by subscribing to our email list.
Additional USICG Solutions