Experience you can trust
For more than 45 years, organizations have relied on us to help their employees successfully plan and invest for retirement. Our integrated team of highly skilled professionals provide specialized expertise in retirement plan, investment, actuarial and benefits consulting for clients across the United States. Our clients consist of public and private sector employers, not-for-profit organizations, as well as Fortune 500 companies. We are a top 10 retirement consulting firm focused on optimizing your retirement plan, driving financial wellness for your employees and influencing the long-term financial success of your organization.

Featured below are just a few highlights of USICG's recent industry awards and recognitions.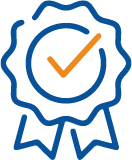 TOP 100 RETIREMENT PLAN ADVISOR
USI Consulting Group (USICG) is an acknowledged leader in the financial services space having been named as one of PLANADVISER's "Top 100 Retirement Plan Advisers", as well as a NAPA "Top DC Advisor Firm" and Financial Time's "Top Financial Advisors list".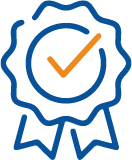 ONE OF THE 10 LARGEST DEFINED BENEFIT ADMINISTRATION SERVICE PROVIDERS
USICG has been recognized as one of the 10 largest defined benefit administration service providers in PLANSPONSOR's 2021 Defined Benefit Administration Survey, as measured by both participants and numbers of plans fully outsourced.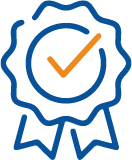 ALEXANDER HAMILTON AWARD
USICG has been named a winner in Treasury & Risk's 2021 Alexander Hamilton Awards, which recognizes companies taking big leaps forward in treasury, finance and/or risk management through process innovations and technology implementations.
You can view more USI industry awards and recognition highlights here.
* As of June 30, 2023. Investment Advice for institutional accounts provided by USI Advisors, Inc., an affiliate of USI Consulting Group.
USI Consulting Group ("USICG") is a corporation (incorporated in the State of Connecticut) and is a wholly-owned subsidiary of USI Insurance Services, a private equity partner with KKR and CDPQ. | 1022.S1014.0065
Why USI Consulting Group?
Not receiving our Newsletter?
Stay up to date with retirement insights by subscribing to our email list.