Reduce plan liabilities, decrease PBGC premiums and manage your fiduciary responsibilities
Organizations offering their employees a defined benefit pension plan covered by the Employee Retirement Income Security Act of 1974 (ERISA) are faced with a lot of uncertainty due to volatile equity markets, rising Pension Benefit Guaranty Corporation (PBGC) premiums, mounting administrative costs and unpredictable pension plan liabilities. Annuity placements have become increasingly popular as a way to manage pension risk and reduce costs. In simple terms, an annuity placement (or annuity purchase) is a transaction in which an employer purchases a group annuity contract from an insurance company and transfers all responsibility – including remaining participant payment obligations, administration and associated mortality and asset risks – to the insurance company.


Why purchase single premium annuities?






Reduce plan liabilities
and risks
Reduce impact on employer
financial statements
Reduce PBGC
premiums

An annuity purchase is a significant fiduciary decision on behalf of plan participants. USI Consulting Group (USICG) has the market knowledge, expertise, size and market presence to help you find the best insurer and the best price to provide benefits to your participants.


Shared responsibility: USICG co-fiduciary services
While the pension plan sponsor is ultimately the plan's fiduciary with respect to selecting the insurer and meeting the DOL 95-1 requirements, we view our role as a qualified independent expert as a fiduciary function, for which we assume ERISA co-fiduciary responsibilities in connection with the plan sponsor's due diligence and ultimate selection of the winning carrier in accordance with the Interpretive Bulletin 95-1 standards. We provide plan sponsors with two options for our services in our role as co-fiduciary:
Providing recommendation of insurance carrier selection, with the ultimate decision assumed by the plan sponsor.
Assuming full discretion of the carrier selection, to remove any perceived bias of the plan sponsor.

Learn how USICG can save you time and money
Navigating the risks associated with a pension plan can be complex and difficult. Watch the video below to learn how USICG stands out from competitors, ensuring our clients get the best product and best pricing, with the least amount of disruption to their business.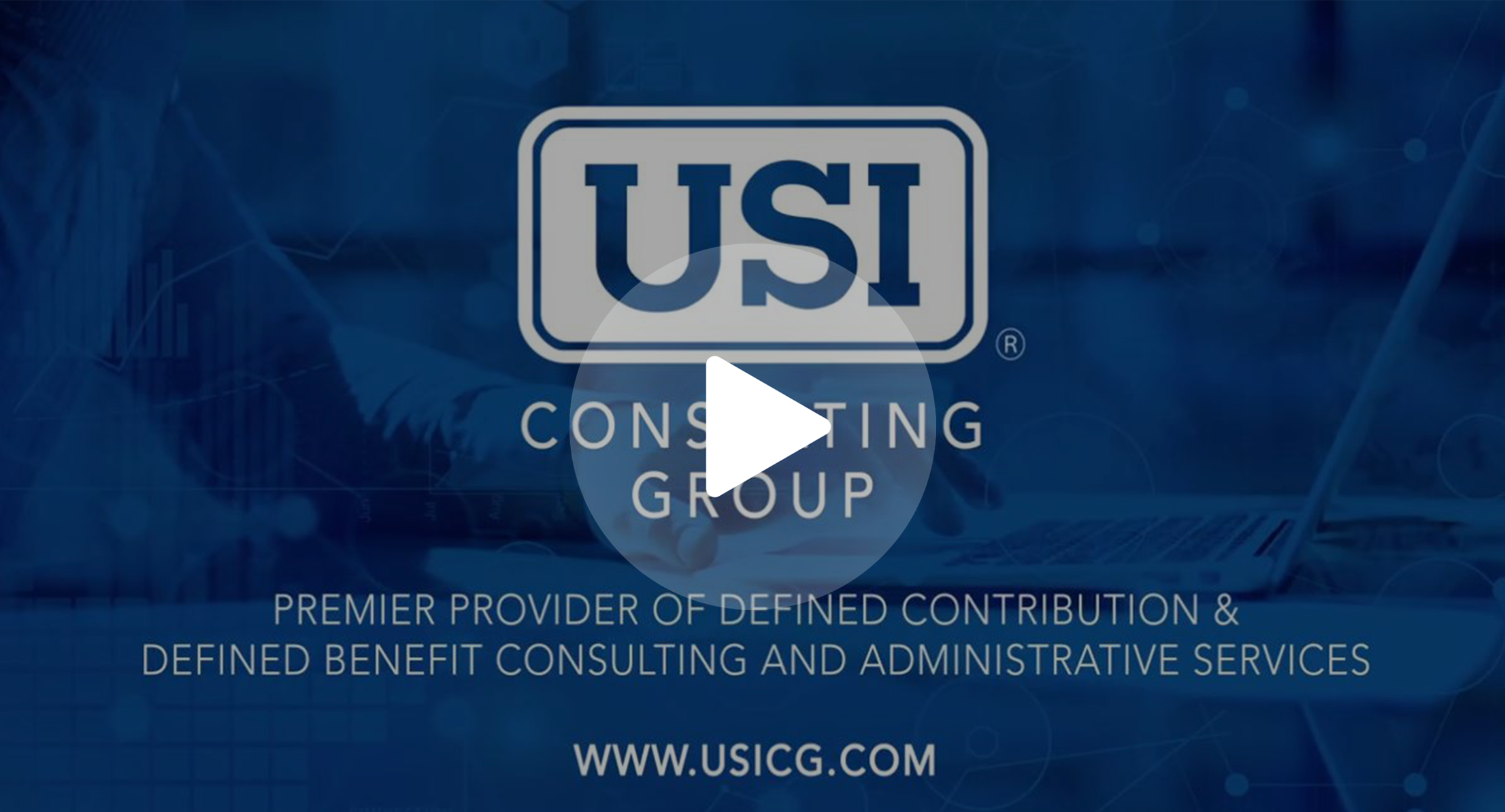 Case study: Annuity placement pays off

Executing a pension plan termination for a group of over 10,000 employees and nearly half-billion in assets proved to be advantageous for a major hospital in the Midwest U.S. After careful funding and liability management, the organization reached a point where their pension plan was sufficiently funded for termination.

USICG brought a total team approach to this project, combining associates from our administrative, actuarial and human capital teams to provide a personalized experience. After conducting a search, USICG placed an annuity contract with a qualified insurer in compliance with current regulations saving the client millions of dollars.*
How USI Consulting Group can help
At USI Consulting Group, we are pleased to offer the opportunity to purchase single premium annuity contracts through a menu of quality insurance carriers. Our actuaries and annuity product consultants are trained to assist clients on the merits and/or limitations of a single premium annuity purchase for their specific cases. Our proactive consulting by an integrated team can provide savings that exceed an individual de-risking strategy. To learn how we can help you, please reach out to us at information@usicg.com.
*Actual results will vary. The use of any stated benefits in this case study is intended for illustrative purposes only and may not be used to predict or project future results.
5023.S0523.0039
Not receiving our Newsletter?
Stay up to date with retirement insights by subscribing to our email list.
Additional USICG Solutions