Our dedicated team will guide you through the process
The process of setting up an ESOP is complex, with numerous rules and requirements that are distinct from other qualified plans. The members of the USI Consulting Group's ESOP Practice Group average more than 20 years of ESOP experience and are prepared to help establish your ESOP leveraging the critical steps below.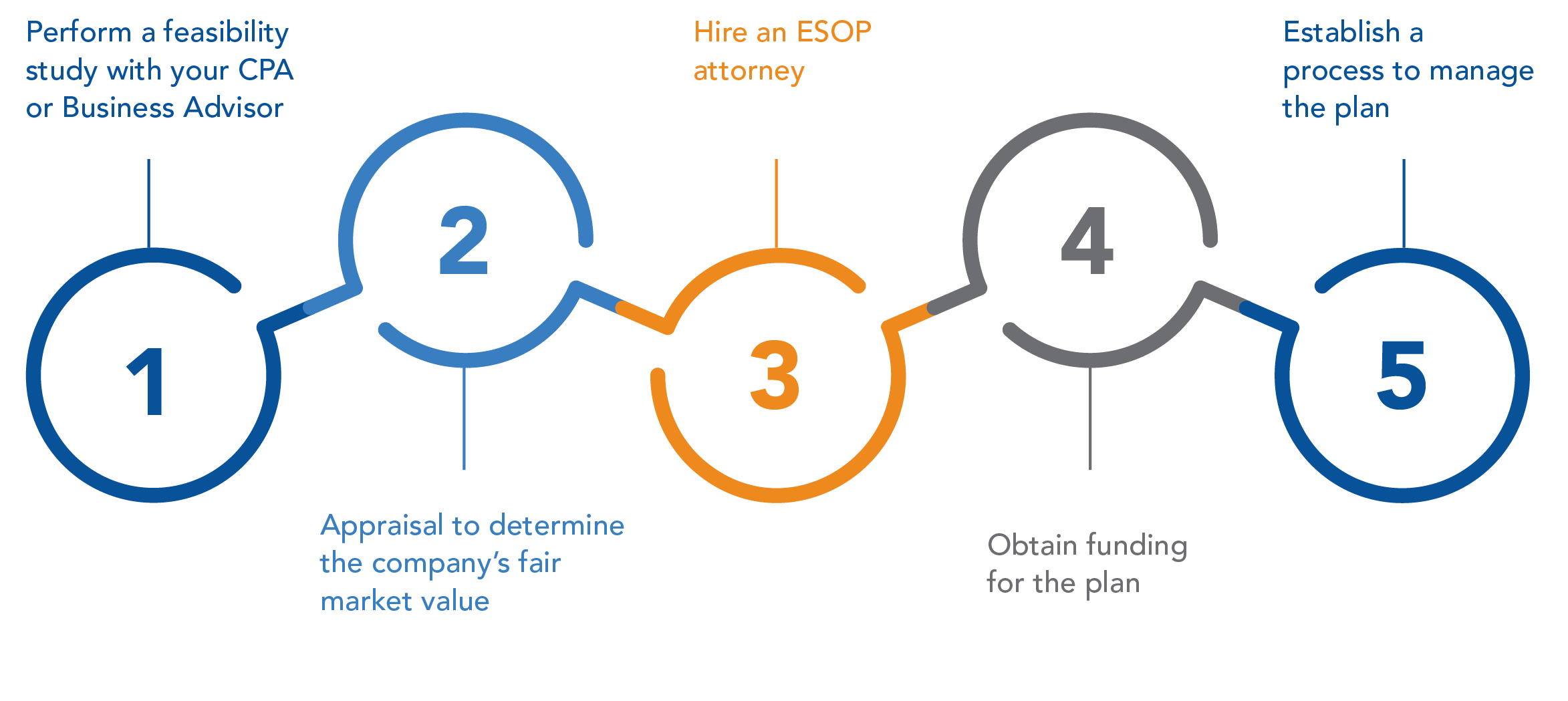 USICG will help make the ESOP process understandable and manageable. And the positive benefits of an ESOP — such as increased employee motivation and substantial tax advantages —make navigating the complex process worthwhile.
How USI Consulting Group can help
USI Consulting Group is your trusted partner with a strong commitment to customer satisfaction. We will work with you to structure your plan to maximize benefits for your company, employees and stockholders.
If you are interested in learning how your organization can benefit from our ESOP and/or 401(k) solutions, please reach out to us at information@usicg.com.
Not receiving our Newsletter?
Stay up to date with retirement insights by subscribing to our email list.
Additional USICG Solutions