Extensive support network providing reliable and consistent service
At USI Consulting Group (USICG), your concerns and objectives are the driving force behind our retirement plan services. From the start, your plan will be assigned a dedicated transition manager and consulting team who will oversee the implementation of your plan and continue to provide ongoing administration, consulting and compliance work following the transition. We listen carefully and work diligently to develop and execute the best suited employee support programs for your organization.
Dedicated team structure to drive better outcomes
For over 45 years, we have developed solutions to help guide our clients to successfully achieve their organization's objectives. USICG's team will proactively consult with you to ensure that you have the tools necessary to successfully manage your retirement plan, remain compliant and mitigate risk.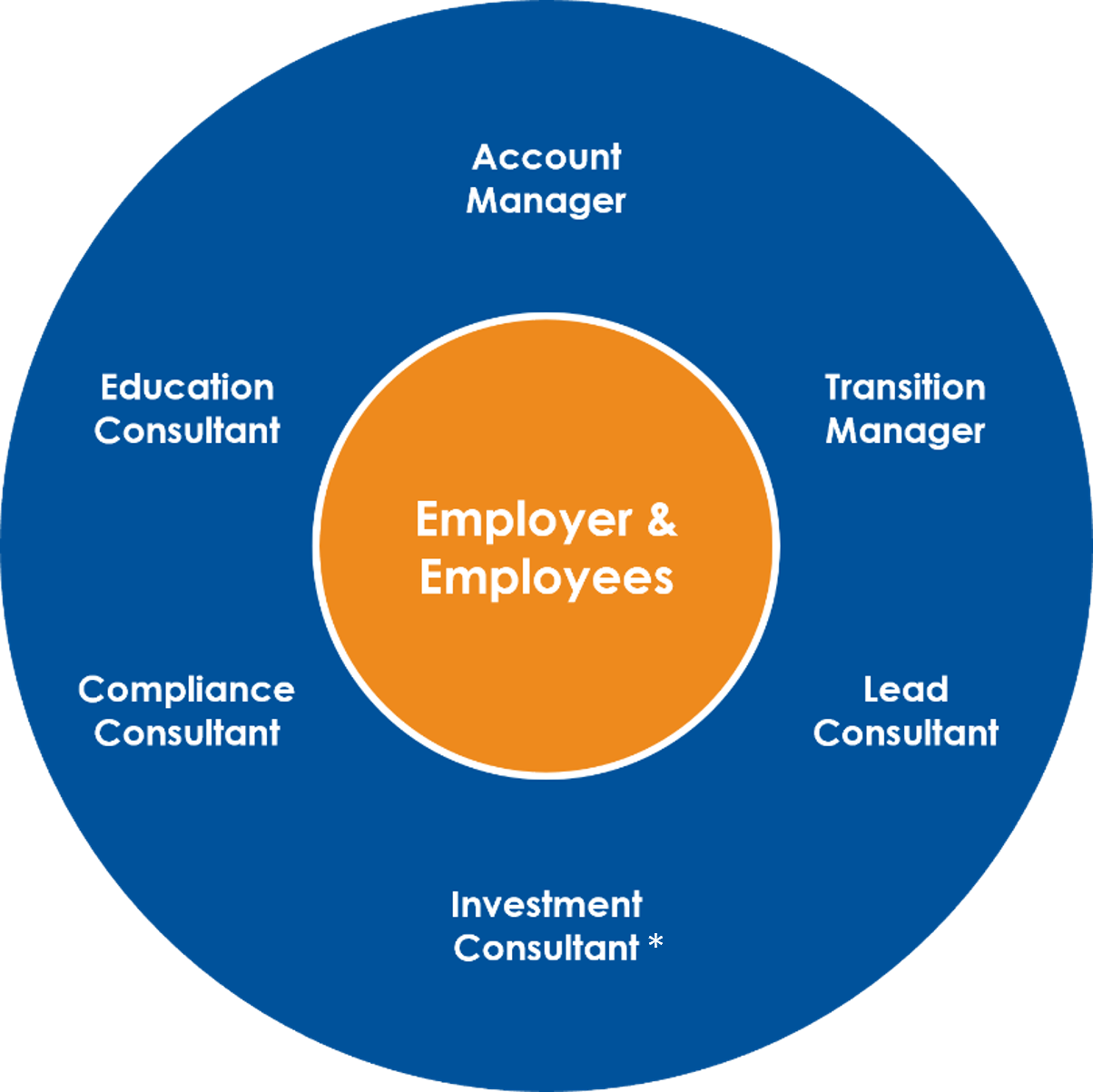 How USI Consulting Group can help
USI Consulting Group is committed to providing a reliable and consistent service experience, while optimizing your retirement plan's success. To learn more, please reach out to us at information@usicg.com.
*Investment advice for institutional retirement plans provided by USI Advisors, Inc., an affiliate of USI Consulting Group.
1023.S1110.0087
Not receiving our Newsletter?
Stay up to date with retirement insights by subscribing to our email list.
Additional USICG Solutions