Independent advice and flexible solutions
Our experienced team provides independent advice and analytical services to help affluent individuals and executive leaders address protection needs and provide strategies that benefit the individual, the company and the estate of those we work with.
---
We help our clients recruit, retain, reward and retire key executives through the use of flexible and individually designed executive benefit solutions, including these key programs: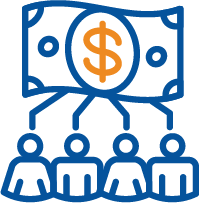 Business Planning
Buy/sell agreement funding
Executive supplemental disability insurance
Key person insurance planning & analysis
Nonqualified deferred compensation (NQDC) plan
Policy review & stress testing
Restricted executive bonus arrangements (REBAs)
Split dollar plan
Supplemental executive retirement plan (SERP)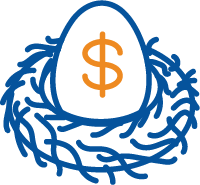 Individual Planning
401(k) Restoration Plan to address the issue of contribution limitations for highly compensated employees (HCEs)
Estate tax planning advisory
Life insurance planning & portfolio design
Long term care (LTC) insurance (Stand alone, Hybrid & Permanent funding strategies)
Long term disability/Income protection planning
Policy review & stress testing
Private placement life insurance & annuities
Wealth transfer & estate equalization strategies
How to Connect with Us
To learn more about how we can help you meet your goals and objectives, please reach out directly to Donna Diamond, Private Client & Executive Benefits Practice Leader, at donna.diamond@usi.com or 516.534.3535.
This information is provided solely for educational purposes and is not to be construed as investment, legal or tax advice. Prior to acting on this information, we recommend that you seek independent advice specific to your situation from a qualified investment/legal/tax professional. | 1023.S0117.0004
Securities and Investment Advisory Services Offered Through M Holdings Securities, Inc. A Registered Broker/Dealer and Investment Advisor, Member FINRA.org/SIPC.org. Chernoff Diamond & Co is a division of USI and is independently owned and operated. Check the background of this firm and/or investment professional FINRA's BrokerCheck.
USI Securities, Inc. and USI Advisors, Inc., affiliates of USI Consulting Group, are not engaged in any business activity of the Private Client and Executive Benefits Group.
Registered Representatives are registered to conduct securities business and licensed to conduct insurance business in limited states. Response to, or contact with, residents of other states will only be made upon compliance with applicable licensing and registration requirements. The information in this website is for U.S. residents only and does not constitute an offer to sell, or a solicitation of an offer to purchase brokerage services to persons outside of the United States.
For important information related to M Securities, refer to the M Securities' Client Relationship Summary (Form CRS) by navigating to https://mfin.com/m-securities.
CA Insurance License #0D15134
AR Insurance License #1995190
Tracking #5275453.1